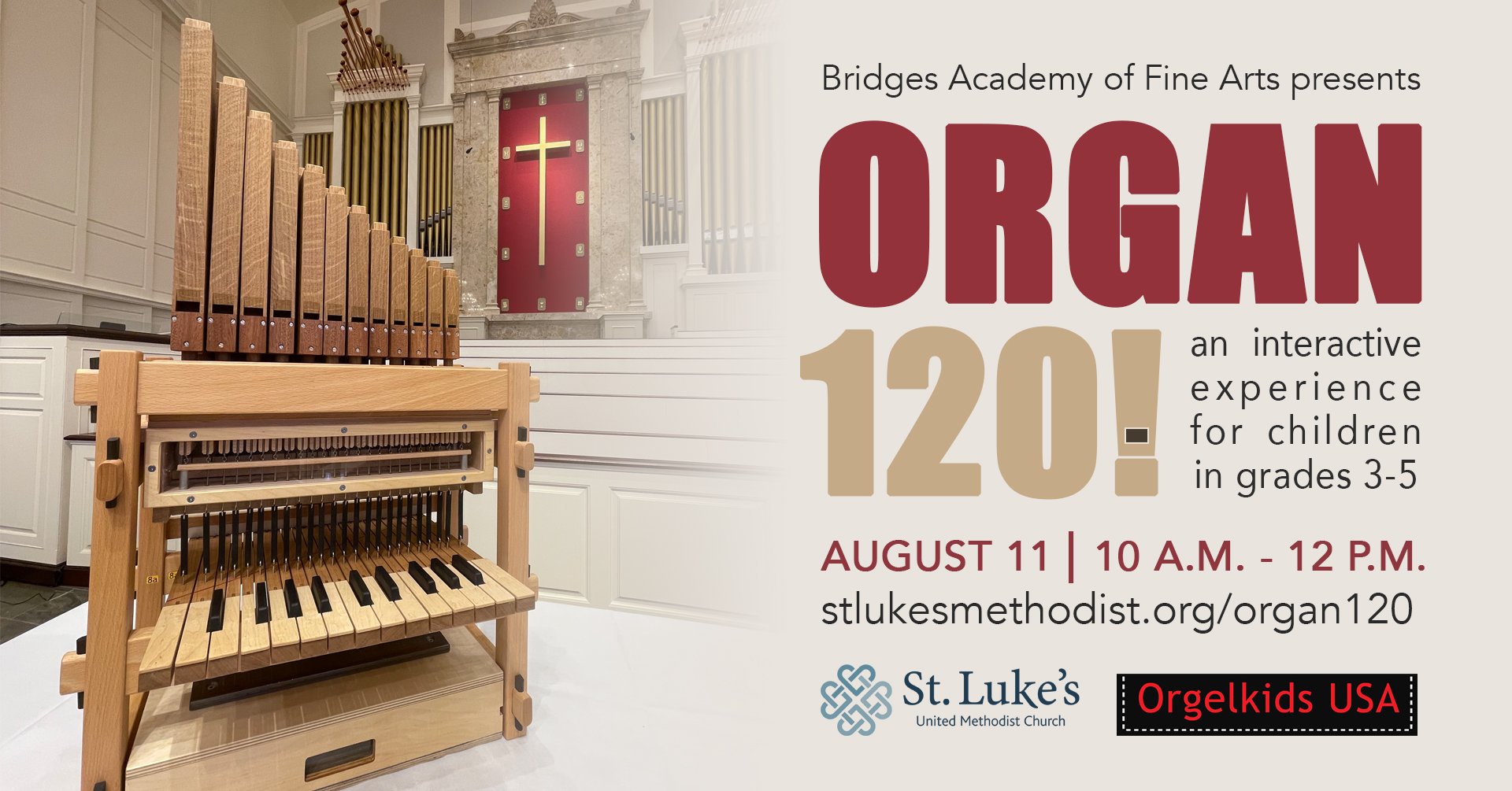 Organ 120: an interactive experience for 3rd-5th graders!
By rmurrow ADMIN on 7/15/2021
An exciting experience for children entering grades 3-5 to get up-close, firsthand experience learning about the pipe organ. Organ 120 will offer the unique opportunity to build a fully functioning pipe organ using St. Luke's new Orgelkids organ – the first and only in Texas! Children will be able to play and make music using all three of St. Luke's pipe organs and even have a chance to go inside the pipe chambers of the Sanctuary organ to see its 4000+ individual pipes up close!
Wednesday, August 11 from 10 a.m. to 12 p.m. in the Chapel and Sanctuary at St. Luke's.
$25 registration fee per child. Financial aid available if required; please enquire to .